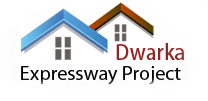 Call
Dwarka Expressway Project
+91 96502 68727

(Site Visit)

+91 75035 74944

(Sales/Broker)

+91 92123 06116

(Home Loan)

customercare@avas.in
Sobha Developers
Sobha Developers Ltd.
Sobha Developers Ltd, a Rs. 15 billion company, is one of the largest and only backward integrated real estate players in the country. With three decades of experience in creating resplendent interiors of palaces and masterpieces in the Middle-East, Mr. PNC Menon founded Sobha Developers in 1995 with a clear vision to transform the way people perceive quality in the real estate sector in India.
Since inception the company has always strived for benchmark quality, customer centric approach, robust engineering, in-house research, uncompromising business ethics, timeless values and transparency in all spheres of business conduct, which have contributed in making it a preferred real estate brand in India. In 2006 Sobha went public through its initial public offering in 2006, an event that created history when the issue got oversubscribed a record 126 times.
Sobha is primarily focused on residential and contractual projects. Companys residential projects include presidential apartments, villas, row houses, super luxury apartments, luxury apartments, semi-luxury apartments and plotted development along with amenities such as clubhouse, swimming pool and shopping complex. In all its residential projects the company lays strong emphasis on environment management, water harvesting and high safety standards.
On the contractual side, the company has constructed a variety of structures for corporates including corporate offices, convention centres, software development blocks, multiplex theatres, hostel facilities, guest houses, food courts, restaurants, research centres and club houses. Some of Sobhas prestigious clients include Infosys, Taj Group, DELL, Mico, HP, Timken, Biocon, Institute of Public Enterprises (IPE), Bosch, Hotel Leela Ventures and others.
As of 30 September 2011, Sobha has completed 73 Real Estate projects and 198 Contractual projects covering total Super Built-up area of 43.34 million sq. ft. and total developed area of 47.37 million sq. ft. The Company currently has 45 ongoing Real Estate projects in 6 cities across India aggregating to 16.16 million sq. ft. and 39 Contractual projects aggregating to 9.03 million sq. ft. under various stages of construction. Sobha has made a foot print in 21 cities and 11 states across India.
The backward integration model is one of the key competitive strengths of Sobha. This literally means that the Company has all the competencies and in-house resources to deliver a project from conceptualization to completion. Backward integration includes an interiors division with one of Indias largest wood working factory, a metal works and glazing factory, and a concrete products factory.
The company has also set up Sobha Academy, a training centre that offers world-class training in building construction with state-of-the-art facilities. Sobha is a process driven organization where each activity is extensively detailed. We were one of the first companies in the industry to obtain the ISO 9001 certification. We have also received the OHSAS 18001:2007 and ISO 14001:2004 certifications for our Environmental, Health and Safety Management System. As a conscious step, in sync with the international initiative, our future township projects will be designed for accreditation with the Indian Green Building Council.
Sobha has time and again been acknowledged for the quality of its projects by various institutions of repute. Some of the prestigious awards include CNBC Best Executed Project Award for Sobha Malachite, CNBC Best Residential Project with more than 5 lakh sq. ft Award for Sobha Daffodil, CIDC Best Building Award for Infosys Global Education Center II and Indias Top 10 Builders Award by Construction World amongst others.
Sobha is an organization where quality meets excellence, technology meets aesthetics and passion meets perfection.
Sobha developers a Rs. 10 billion plus company has gone from strength to strength completing 17 million square feet of area as of march 2007, 39 completed residential/ commercial in house projects, 32 ongoing projects and 75 contractual projects beginning with the first residential project in Bangalore in 1997.
An industry leader in Bangalore, Karnataka, contractual projects have also been constructed in Kerala, Andhra Pradesh, Orissa, Tamil Nadu, Punjab, Harayana and Maharashtra.

The who'ss who of Corporate India form the client list including stalwarts like Infosys Technologies, Hewlett Packard, dell, the Taj Group, Mico, Timken and others. Residential projects include premium apartments, villas and row houses with amenities like club houses, shopping centres and swimming pools as a value addition to the Sobha lifestyle that the company brings home to all its clients.

Contact No: 9650268727