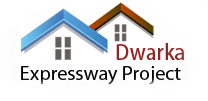 Call
Dwarka Expressway Project
+91 96502 68727

(Site Visit)

+91 75035 74944

(Sales/Broker)

+91 92123 06116

(Home Loan)

customercare@avas.in
Coralwood II
Types : Residential
Sizes : 1442 Sq.ft - 2250 Sq.ft
Location : Sector 84
City : Gurgaon
INR :
Call Us For Price
Project Description
About SS The Coralwood

SS Group has launched yet another project in Gurgaon. SS The Coralwood is located in Sector 84.

The creators of landmark projects like Southend, The Palladians. Delight & Splendours, The Lilac, Aaron Ville, SS Plaza and The Hibiscus now present yet another lifestyle defining choice of affordable homes in New Gurgaon. With two and three bedroom high-rise apartments serviced by a private clubhouse, parks, a children's play area and sporting facilities, all within the safety of a compounded complex, The Coralwood is set to be an oasis of inspired living in New Gurgaon.

Introduction: SS Coralwood II set on acres of lush greens is an iconic residential project.

Location: It is well located in Sector 84 , Gurgaon. It is a part of Gurgaons the suburban area of New Gurgaon North. In the vicinity of the Industrial Model Township (IMT) and around Pataudi Road, this new corridor is accessible to National Highway No.8 (NH-8) and Dwarka Expressway. Its neighbourhood comprises of Alpha Gurgaon One 84, SS The Almeria and Spaze Privy AT4.

Available units: Investors and end-users can vouch for the quality of apartment. Builder offers great payment plan.

Interior Specifications: Every Corner of the apartments has been creatively designed in space efficient manner. Spacious balconies have great seating facility too. Modular kitchen also has a utility balcony attached with it. Diversified flooring in different areas and high-quality CP fittings are some other interior specifications. Project has a great floor plan to suit all needs. You may download SS Coralwood II brochure from Favista website.

Amenities: SS Coralwood II is filled with ample number of necessary and luxurious amenities. This is a secured gated community with access control at entrance. Access Control, CCTV surveillance and RCC framed structure are some of the security measures used here.

Developer: SS Coralwood II is attributed to SS Group. The developer has several projects in the same city like Aaron Ville and SS The Almeria.

Current Status: The project is in ready-to-move-in phase. Updated and verified project images are also available on our site. We provide latest information related to price, construction status, user review and other details on the project.
Amenities
AC
Swiming Pool
GYM
Parking
Power Backup
Community Gate
Servent Room
Modular kitchen
Fire Alarm
Lift
CCTV
About Builder
About SS Group
About Us

Since its inception in 1992, S.S. Group has emerged as the leader in real estate industry under the dynamic leadership of Sh. Sukhbir Singh, Chairman cum Managing Director of S.S. Group of Companies. S.S. group started giving concrete shape to the building industry by becoming a provider of land assembly services and made the business truly professional.

It is the core value of the company that has proved itself in all the endeavors performed by the Group. The main objective of the company is to develop residential and commercial spaces in a serene environment that meet the desires of corporate and affluent classes desirous of settling in Delhi and NCR and also provide them affordability and premium security.

The Group has handled the projects for Ansal, ITC Group, Malibu Towne, and World Trade Center etc. and has procured more than 1,000 acres of land for development. The Group planned & developed posh farm houses with world class landscaping in South Delhi for luxurious living in pollution free environment in 300 acres. In 1994, the Group started the foundation of a mega township 'Mayfield Garden' spread over 304 acres of land in prime location of Gurgaon. Within a span of 3 years, S.S. Group launched its another mega housing project 'Southend', spread over 120 acres, in joint venture with Uppals. Since then, S.S. Group has given shape to more than 20 residential projects and commercial complexes and currently has 6 million sq. ft. for development in ensuing years.

Vision
S.S. Group has accomplished great projects and looks forward to moving ahead in the real estate development scene in style offering real estate options to ensure a delightful, beautiful and wholesome lifestyle to its valued customers.

Mission
The Group being the most progressive name in the real estate sector, is committed to offer quality, professionalism and value to customers with complete trust and credibility.

Projects By SS Group
Dwarka Expressway - Sector 83
Rate : 6,985.92/sq ft
1.2 Cr - 1.9 Cr

Dwarka Expressway - Sector 84
Rate : 6,250/sq ft
1.3 Cr - 1.3 Cr

Similar Budget
Dwarka Expressway - Sector 109
Rate : Not Available


Dwarka Expressway - Sector 109
Rate : Not Available


Projects In Similar Location
Dwarka Expressway - Sec - 88A
Rate : 6,750/sq ft
1.2 Cr - 1.8 Cr

Dwarka Expressway - Sector 107
Rate : 5,400/sq ft
73.8 Lac - 1.5 Cr

Dwarka Expressway - Sector 92
Rate : 4,500/sq ft
42.8 Lac - 51.8 Lac

NRI ASSISTANCE