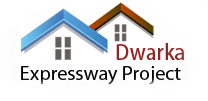 Call
Dwarka Expressway Project
+91 96502 68727

(Site Visit)

+91 75035 74944

(Sales/Broker)

+91 92123 06116

(Home Loan)

customercare@avas.in
The Coralwood
Types : Residential
Sizes : 1750 Sq.ft - 2250 Sq.ft
Location : Sector 84
City : Gurgaon
INR :
84 Lacs - 1.08 Cr
Project Description
Coralwood is another life defining residential project launched by SS group. The project is launched in sector 84, very close to NH-8, Gurgaon. The affordable rates are the main USP of the project. Coralwood is well intact with the world class features and amenities that make sure that you don't have to cope up with anything. The project offers you the choice of 2 and 3 BHK apartments and have private club house, parks and other daily amenities. Located close to NH-8, the site makes you in good reach with several SEZs in Gurgaon and umpteen multi-national companies.

The 35 minute drive from the CP, walking distance from Haldiram and other 5 star hotels and close proximity to metro station, makes your life blissful and never ending bash.
The creators of landmark projects like Southend, The Palladians. Delight & Splendours, The Lilac, Aaron Ville, SS Plaza and The Hibiscus now present yet another lifestyle defining choice of affordable homes in New Gurgaon. With two and three bedroom high-rise apartments serviced by a private clubhouse, parks, a children's play area and sporting facilities, all within the safety of a compounded complex, The Coralwood is set to be an oasis of inspired living in New Gurgaon. Welcome to New Gurgaon's most exciting new address

Amenities
AC
Servent Room
Modular kitchen
betminton
Flooring
Lift
About Builder
About SS Group
About Us

Since its inception in 1992, S.S. Group has emerged as the leader in real estate industry under the dynamic leadership of Sh. Sukhbir Singh, Chairman cum Managing Director of S.S. Group of Companies. S.S. group started giving concrete shape to the building industry by becoming a provider of land assembly services and made the business truly professional.

It is the core value of the company that has proved itself in all the endeavors performed by the Group. The main objective of the company is to develop residential and commercial spaces in a serene environment that meet the desires of corporate and affluent classes desirous of settling in Delhi and NCR and also provide them affordability and premium security.

The Group has handled the projects for Ansal, ITC Group, Malibu Towne, and World Trade Center etc. and has procured more than 1,000 acres of land for development. The Group planned & developed posh farm houses with world class landscaping in South Delhi for luxurious living in pollution free environment in 300 acres. In 1994, the Group started the foundation of a mega township 'Mayfield Garden' spread over 304 acres of land in prime location of Gurgaon. Within a span of 3 years, S.S. Group launched its another mega housing project 'Southend', spread over 120 acres, in joint venture with Uppals. Since then, S.S. Group has given shape to more than 20 residential projects and commercial complexes and currently has 6 million sq. ft. for development in ensuing years.

Vision
S.S. Group has accomplished great projects and looks forward to moving ahead in the real estate development scene in style offering real estate options to ensure a delightful, beautiful and wholesome lifestyle to its valued customers.

Mission
The Group being the most progressive name in the real estate sector, is committed to offer quality, professionalism and value to customers with complete trust and credibility.

Projects By SS Group
Dwarka Expressway - Sector 83
Rate : 6,985.92/sq ft
1.2 Cr - 1.9 Cr

Dwarka Expressway - Sector 84
Rate : 6,250/sq ft
1.3 Cr - 1.3 Cr

Dwarka Expressway - Sector 83
Rate : Not Available


Similar Budget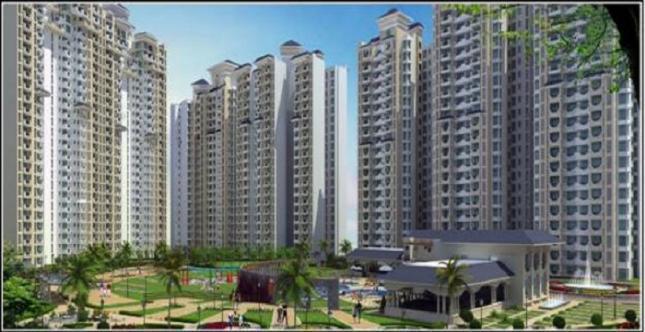 Dwarka Expressway - Sector 103
Rate : 6,767.06/sq ft
91.2 Lac - 95.3 Lac

Dwarka Expressway - Sector 103
Rate : 5,797.10/sq ft
100 Lac - 100 Lac

Dwarka Expressway - Sector 109
Rate : 5,000/sq ft
90.3 Lac - 90.3 Lac

Projects In Similar Location
Dwarka Expressway - Sector 84
Rate : 4,750/sq ft
69.6 Lac - 1.3 Cr

Dwarka Expressway - Sector 84
Rate : 4,750/sq ft
56.1 Lac - 1.5 Cr

Dwarka Expressway - Sector 84
Rate : 5,000/sq ft
100 Lac - 1.1 Cr

NRI ASSISTANCE