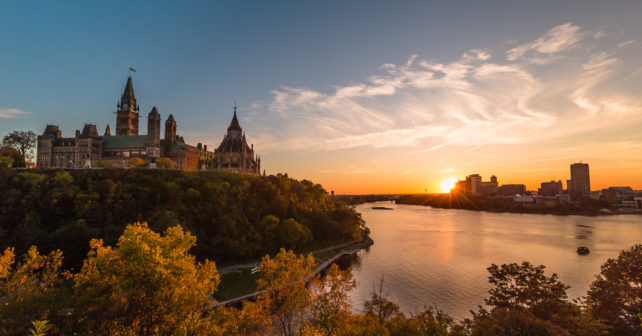 How Elections Impact Property Buying Decisions
Elections in India include elections for Parliament, Rajya Sabha, Legislative Assembly and other local bodies. Elections, the process of selecting the representative in a democracy, has widely impacts the economy, as well as real estate. Real Estate is a handsome source of income. The property deals are made throughout the world. At every place you can find the real estate business, property dealers and the buyers. Share market, stock exchanges, and real estates are usually affected when the market rated either up or go down. Last year the housing market has risen in the price by 4.5%. Every country has different form of government and different rules and policies. This usually depends on the rules and regulations that follow. The impact of elections can be observed in Residential and Commercial real estate in two phases. Before the elections and after the elections. Before the elections takes place, the real estate seekers do wait and watch approach. Bargaining can also be done at that time. People generally don't buy the property during elections because the new government may bring new change that can affect the real estate. So people usually wait. Indian real estate is not every time affected by the elections. But the countries like US, the presidential elections impacts the real estate market. When the buyer fears about the uncertainty about the future, they naturally don't invest specially in Ultra Luxury projects because it can be strenuous to make a financial decision at that time.
Then if we eulogize the after effects of elections on real estate market, that can be seen directly through the policies or the schemes which the new government forms. If the new government forms some new construction, new rules or regulations that can affect real estate, the investors can be aggressive as well as happy depending on the policy, schemes, and rules. The Government project can also impact the real estate. One major example is that of Jewar Airport that is 65km away from Gurgaon. The project was proposed by the Chief Minister of Uttar Pradesh Rajnath Singh in 2001 and was implemented in 2012, with the formation of Akhilesh Yadav's government. This airport has impacted the stock market.
Everything has a good and a bad impact on the people. Real Estate is a good way to invest money and have a fruitful outcome. It is not all the times that Real Estate Market will be affected by elections. But still, if it happens so accept it. Even people know how they have to behave and trade during elections. Sometimes the impact of elections can be prominent and constant as new government can bring new ideas, schemes, and planning. Elections don't aim at disturbing the normal businesses, but sometimes large projects can cause minor ups and downs in real estate market. Real Estate Market undergoes changes pre and post-election seasons in a state.